What are the Major Service Milestones?
Your vehicle is designed to withstand the wear and tear it endures each day as it transports you to various locations. However, the vehicle also depends on its owner to provide the care necessary to keep it operating smoothly and efficiently for the longest time possible. Most vehicle manufacturers recommend that drivers schedule service for their vehicle on a periodical basis to inspect, repair, replace, and install new parts and components that have worn out or been otherwise damaged. Following this recommended service schedule maximizes the performance of the vehicle and reduces the need for expensive repairs and annoying trips to the auto repair center.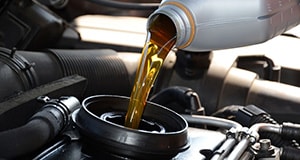 Most drivers will adhere to a 15-30-60-90 schedule, with oil changes scheduled every 3,000 to 7,000 miles. Refer to the owner's manual with your model to learn the recommended service schedule since this can vary from one model to another, and call us when it is time to keep your vehicle running smoothly. Our certified technicians provide a thorough inspection and top-notch repairs that ensure your vehicle provide you smooth, hassle-free operation for as long as possible. You'll reduce vehicle emissions and the pollution to the environment when you bring in your vehicle for regular service, as well as increase the resale value. Drivers who schedule service as recommended benefit tremendously.
15,000-Mile Service
The technician will inspect the components under the hood for signs of damage or wear and tear. Repairs are then made to these items. The oil and oil filter should be replaced, as well as the air filter. Battery check, fluids replacement, and a tire rotation are additional services that are recommended. There isn't a lot that needs to be done at this visit. The vehicle is still only about one-year-old, so most parts should function well still.
Oil Change - Drained and Replaced
Check All Fluid Levels - Top Up as Needed
Tires Rotated and Balanced
Check Air Filter - Replace as Needed
30,000-Mile Service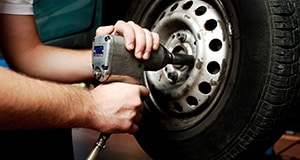 The 30,000-mile service includes the same basic inspection and repair as the 15,000-mile service. Additionally, the power steering fluid should be replaced, the air filter should be replaced, and the transmission fluid is inspected. Some vehicles will also get fresh transmission fluid at this time, but for other models, it will not be changed until the next service. The brakes are inspected at this service, with the fluid changed if necessary. The engine coolant should also refilled or replaced at this service.
Many of the Same Services from 15,000 Mile Interval
Check Brake Pads - Replace as Needed
Suspension and Shock Check
Check Fuel Filter - Replace as Needed
60,000-Mile Service
The 60,000-mile service includes a thorough inspection of the hoses, valves, and gaskets under the hood. These items have a life expectancy of about 60,000-years so damage may result if they're not replaced. Once again the same inspection that you've received at prior services is provided to ensure that all of the major components under the hood are properly working. The brake pads are inspected and possibly replaced and the rotors may also need turning at this visit.
Many of the Same Services from 30,000 Mile Interval
Replace Battery as Needed
Inspect Brake Rotors - Replace as Needed
Check for Wear on Belts and Hoses - Replace as Needed
90,000-Mile Service
The 90,000-mile service should include an inspection of the timing and serpentine belts, inspection of the ignition and fuel systems, and windshield wiper replacement. The technician will inspect all of the part under the hood to ensure they're free from damage and repair or replace anything that needs service. This service is more thorough than the previous, as your car needs a bit of extra TLC at this time point.
Many of the Same Services from 60,000 Mile Interval
Top to Bottom Inspection
Check Spark Plugs - Replace as Needed
Inspect Vehicle Safety Technology Features
Visit us today and schedule you next service.
For more details about your Cadillac ATS, Escalade or XT5 maintenance schedule, as well as any other model in the lineup, please consult your owner's manual or contact Arrowhead Cadillac for further information.
Service Hours
Monday

7:00 am - 6:00 pm

Tuesday

7:00 am - 6:00 pm

Wednesday

7:00 am - 6:00 pm

Thursday

7:00 am - 6:00 pm

Friday

7:00 am - 6:00 pm

Saturday

8:00 am - 5:00 pm

Sunday

Closed