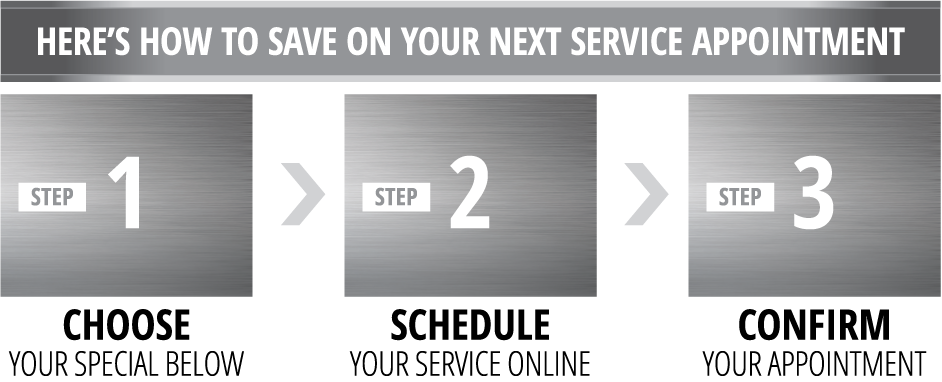 CADILLAC SERVICE COUPONS IN GLENDALE, ARIZONA
The Cadillac has long had a reputation for excellence. Driving a Cadillac is a tremendous amount of fun, but it's important to ensure your vehicle receives regular maintenance. When you bring your car to Arrowhead Cadillac, you can count on professional service at a reasonable price. All of our technicians and specialists are intimately familiar with Cadillac vehicles of every make and model, so you can rest assured you will receive the best service possible. What's more, we offer a wide range of discounts on a variety of services, such as tire rotation, oil changes, regular inspections, and more. With great service, expert technicians and discount prices, Arrowhead Cadillac has everything you need to service your vehicle, whether it's a Cadillac or anything else.
Only Quality Parts are Used During Our Service
When it comes time for maintenance or for new parts, your Cadillac deserves the very best. If you go to an unaffiliated body shop, your car will most likely be serviced with aftermarket parts. These car parts are made by third-party manufacturers, and were not designed to work explicitly with Cadillac vehicles.
At Arrowhead Cadillac, we exclusively use original equipment manufacturer (OEM) parts. These work better with your car because they were designed to work with your car, ensuring your vehicle performs at the same high standards that it always has.
Also, since our mechanics have been specially trained to work on mechanics, your vehicle will be in good hands at all times. Whether you take your vehicle in for regular maintenance or repairs after an accident, you can rest assured your Cadillac will get OEM parts by some of the most skilled mechanics around.
Check Back Often! 
Our selection of promotional discounts changes regularly, so be sure to check back often to see how you can save more money.