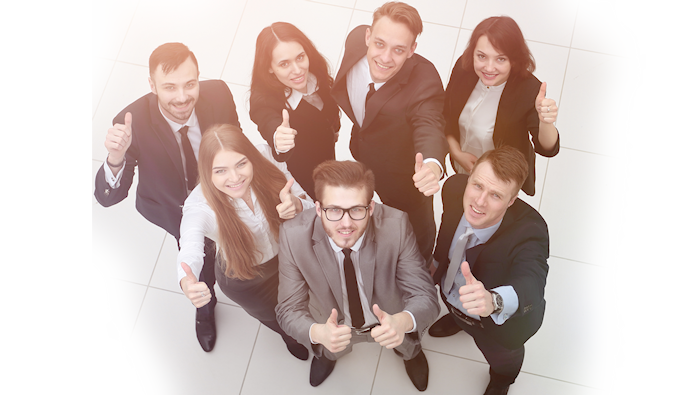 Why Join Our Team?
When you become a member of our team, you join a culture that promotes treating everyone like family. Our existing employees will welcome you with a smile and open arms. Beyond just giving you a friendly greeting when you start, though, our dealership will remain invested in your success for as long as you embrace your job and stay committed to helping our team achieve all of its goals. We want you to grow as our company grows, and we exhibit that by offering plenty of opportunities for advancement. If you are still not sure whether a job in car sales is right for you, consider that this type of work gives you the chance to meet new people every day and interact with the general public. Also, you will have the advantage of staying up-to-date with all of the latest vehicle designs. Best of all, though, you will be directly involved in putting people and families into the cars of their dreams. It's tough to match the feeling of satisfaction that comes from helping a family drive away in a new car that perfectly fits all of their needs.
Car Sales Jobs in Glendale, AZ
Our dealership is currently seeking professional men and women interested in a career in sales to join our team. If you are looking to find employment with a successful company that has a trusted reputation, then we would be delighted to take the time to review your application to become a member of our group. Starting a career at our dealership offers you a variety of benefits. We have created a friendly, exciting workplace by taking care of our staff and realizing that the satisfaction of our customers is a direct reflection of the happiness of our employees. In other words, we are committed to showing our employees just how much we value their work.
Other Car Dealership Careers
While we are on the lookout for people interested in a sales career, other jobs within our dealership are always becoming available. Other duties in which you could advance your career with us include working as a finance professional, an administrative professional, a service advisor, a service technician, a parts associate, or an automobile detailer. So if you are ready to start a job that could turn into a long-lasting, fulfilling career with a dealership that you can trust, there is no reason to procrastinate. We are excited to hear from you so that we can have the opportunity to show you firsthand why working at our exciting dealership could be the beginning of a working relationship that could benefit all of us. We encourage you to click the button above to apply.
Hours
Monday

8:00 am - 8:00 pm

Tuesday

8:00 am - 8:00 pm

Wednesday

8:00 am - 8:00 pm

Thursday

8:00 am - 8:00 pm

Friday

8:00 am - 8:00 pm

Saturday

8:00 am - 7:00 pm

Sunday

10:00 am - 6:00 pm