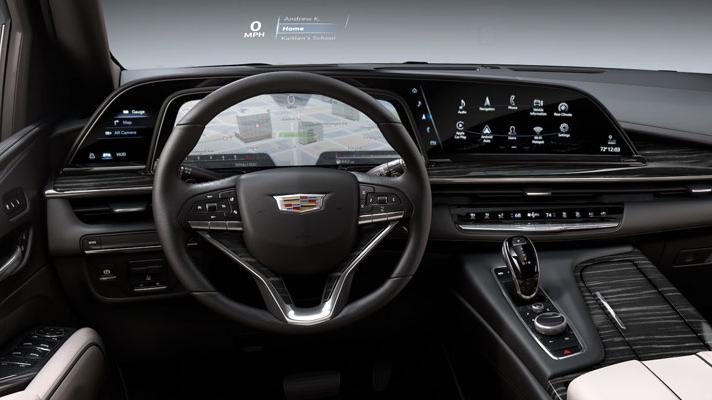 CADILLAC Vehicle Service Warning Indicators
Your car's dashboard lights provide a spectrum of important details. It's good to learn what the most common lights mean. This knowledge can give you confidence behind the wheel.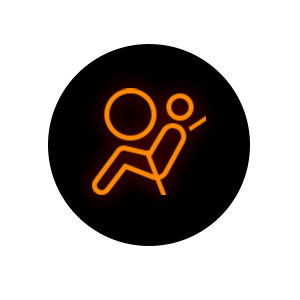 Airbag Fault
After you start your car, this light should disappear. If it stays lit, your airbag system's computer has registered a fault. Please take this very seriously, and seek professional service. An airbag fault may affect your safety in a crash.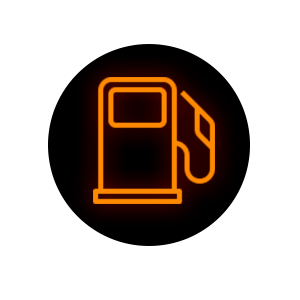 Low Fuel Level Warning Light
This light's presence tells you that your gas tank is low on fuel. The amount of gas remaining varies based on your car's make and model, so please refer to your owner's manual. We recommend that you set a personal rule to immediately seek a gas station anytime this warning light appears on your dash.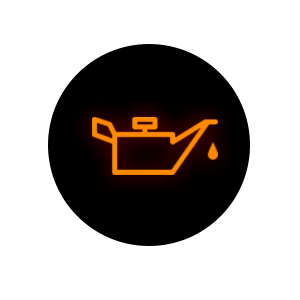 Oil Pressure Warning Light
This light can mean that you need to add oil, or it can mean that your car requires immediate service. If you find that you have sufficient oil, the system that pumps it will need repair before your car operates properly.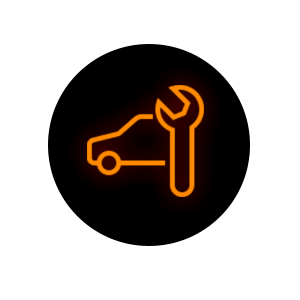 Service Vehicle Soon
This light's meaning differs across makes and models, so please check your owner's manual for clarity. Usually, the light indicates, at worst, a relatively minor problem that one of our techs can address. In some vehicles, the service soon light simply reminds you to perform periodic maintenance like an oil change and a tire rotation.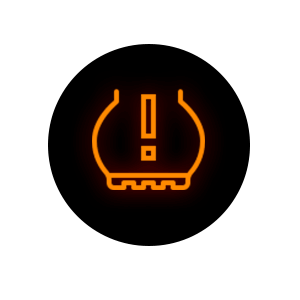 TPMS (Tire Pressure Monitoring System)
Proper tire pressure maintains your vehicle's responsiveness. Improper tire pressure is unsafe. Your TPMS light indicates low pressure in one or more tires. Immediately check your tires, and add air where needed.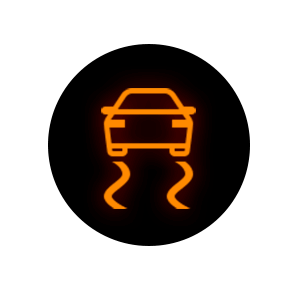 Slip Indicator
This light represents your vehicle's slip-fighting features, which are usually traction control and vehicle stability control. When the light activates, at least one of these features has engaged. The light should turn off once you regain full traction. If it does not disappear, you may have a fault in your traction-related components.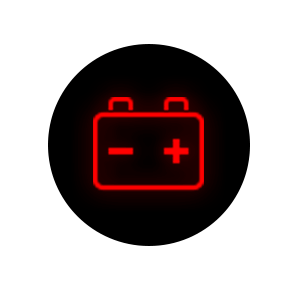 Charging System Warning Light
Typically, this light features a battery image, but it covers every component in the battery's charging system. It often illuminates due to a battery, alternator, or wiring problem.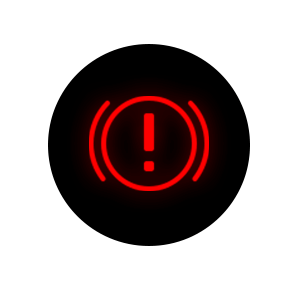 Brake System
This light relates to your brake fluid's delivery system. It can indicate a leak in your master cylinder or one of your brake lines. Seek professional service immediately.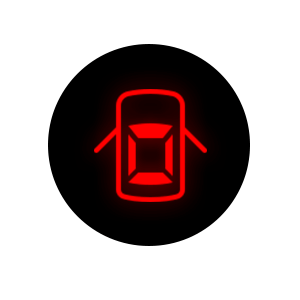 Open Door Warning Light
This helpful light indicates one or more open doors. In some models, it also covers the trunk.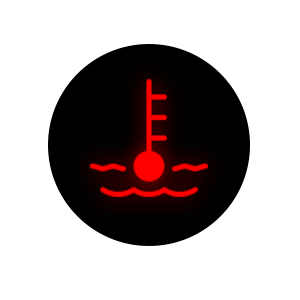 Coolant Level Warning
Engine coolant manages temperatures and keeps engines operating properly. This light signifies a low coolant level. You'll need your coolant system serviced immediately. To avoid engine damage, do not run your car if it has a coolant-system problem.