WHEN SHOULD I SCHEDULE TIRE SERVICE IN GLENDALE?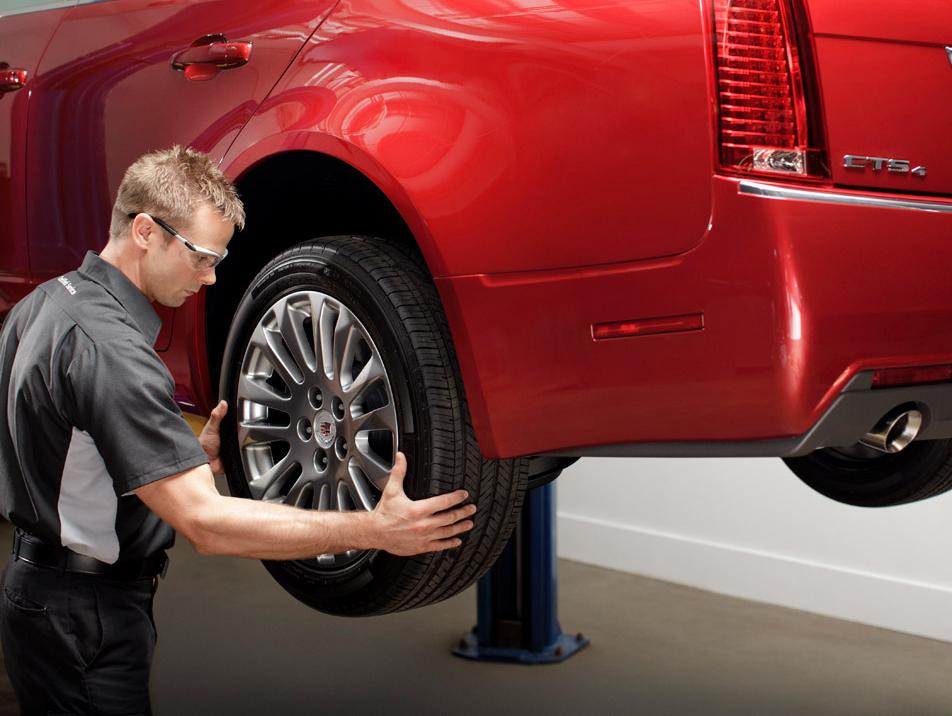 There is no exact science when it comes to getting your tires rotated, but most experts suggest every 5,000 miles (7,500 miles if you drive a Cadillac). One of the most effective ways of making sure your tires are properly cared for is to get them serviced when you bring your car in for its regular oil changes, which should occur within the same timeframe.
Experts also recommend doing monthly tire checks to make sure that they still look normal and that they still have appropriate pressure (or PSI). Most new cars come with a Tire Pressure Monitoring system, so if you ever see that light go off, you should bring your car into our Phoenix-area service center immediately, as low tire pressure can be dangerous.