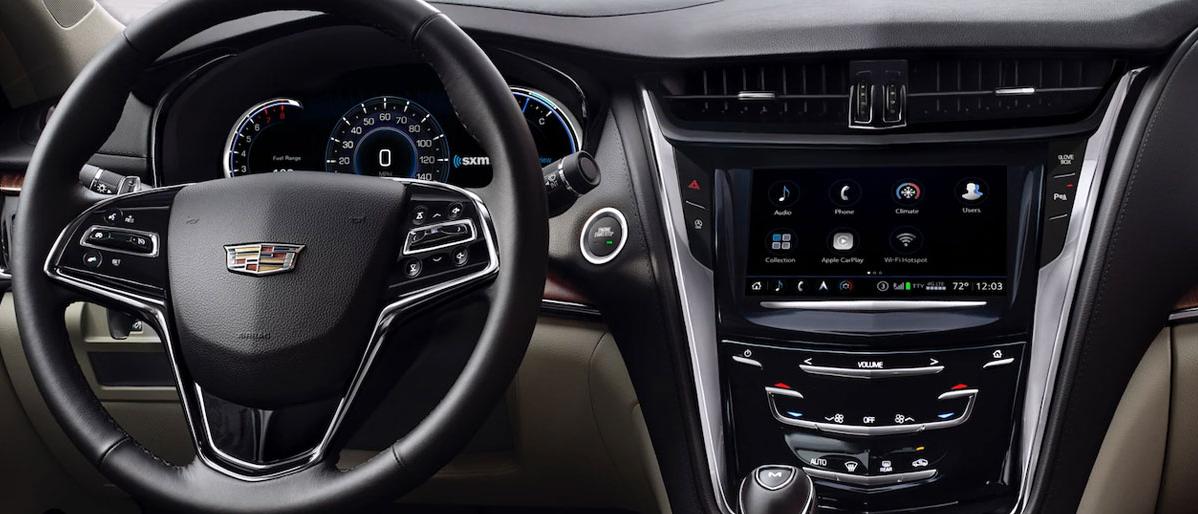 Cadillac AC Repair Near Me
In the summertime, nothing can ruin a road trip, or even just a commute to work, faster than having an air conditioning system that doesn't work properly. There are many reasons why your car's AC system stops working. The problems can range from a relatively simple one, such as a blockage or filter clog, to a more serious mechanical malfunction or a refrigerant fluid leak. Since AC systems can be tricky to identify and fix, you'll need to bring your car in for service if you notice that the system stops working. Additionally, the sooner you bring your vehicle in for repairs the better, as it can cost you time and money if you let a minor problem turn into a system-wide issue. On your own, there are some things you can check to see if you can figure out the root cause of the problem before scheduling an appointment.
Do you notice water or oil under the car when it's parked?
Aside from opening up the hood of the car, you might also be able to tell where the AC system's problem stems from by looking on the ground. If you notice a puddle of oil under the car, you may be dealing with a refrigerant fluid leak. Refrigerant fluid is one of the most vital parts of the car's AC system. It is responsible for converting warm air into cool or cold air, which then reaches you in the form of air conditioning.
The fluid level can drop for several reasons. One of the most common is a leak or crack somewhere that the fluid travels, such as in a valve, seal, or hose. Refrigerant fluid levels can also drop naturally over time through regular use. In this case, you'll just need to replenish the supply. Surprisingly, refrigerant fluid levels can drop noticeably after the wintertime, when the car can deplete up to 15% of its supply!
Does the AC system generate warm or moderately cool air, but not cold air?

You might notice that air does still flow through the AC system when it's turned on, but the air is not as cold as you'd like. If this is the case, the problem may lie in the condenser. The condenser primary role is to cool down refrigerant fluid that starts out warm as it travels through the AC system. If the coils in the condenser break or become clogged with dirt and debris, they aren't able to properly cool the refrigerant fluid, which causes the air that comes through to remain warm. The cooling fans on the condenser can also break, which prevents cold air from circulating through the AC system.
Are there unusual smells when you turn the AC system on?
Cadillac XT6 FrontSince the AC system's job is to clean and purify the outside air that comes in, air that smells musty, moldy, or otherwise foul can mean that mold, bacteria, or fungi are growing in one or more parts of the system. Bacteria and other contaminants will start to grow if the system sits unused for a period of time, such as during the winter. Bacteria can also start to accumulate if you live in a moist and humid place, where the system doesn't have a chance to thoroughly dry out.
Excess moisture accumulations, such as can happen if a part becomes clogged or blocked, can also spark the growth of bacteria. Micro-organisms can continue to grow quickly in the right environment, which means that you should deal with a smelly AC system as soon as possible. Furthermore, dealing with the issue means that you'll get back to breathing high quality air more quickly. A certified mechanic, such as you'll find at Arrowhead Cadillac, can diagnose bacterial growth and cleanse the system to remove excess moisture.
Service Hours
Monday

7:00 am - 6:00 pm

Tuesday

7:00 am - 6:00 pm

Wednesday

7:00 am - 6:00 pm

Thursday

7:00 am - 6:00 pm

Friday

7:00 am - 6:00 pm

Saturday

8:00 am - 5:00 pm

Sunday

Closed