We pride ourselves on a high level of customer satisfaction, which means that we go to great lengths to make sure that customers are happy and satisfied, regardless of whether they're looking to get a new car or they're simply looking for premier auto service. If you are searching for a new vehicle, you can rest assured that you'll find a wide selection here, as we carry a number of used and new cars to choose from. The inventory changes regularly, which means that if you don't see what you're looking for immediately, you can always contact us or check back later to find out what models are in stock.
NEW AND USED CADILLAC VEHICLES FOR SALE NEAR PHOENIX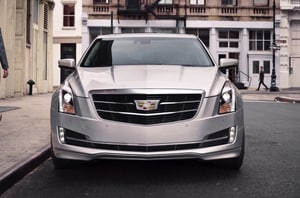 If you're looking for a Cadillac, you've come to the right place. Perhaps you think now is the time to get an Escalade, which is one of the most luxurious new SUVs on the market. Or maybe you like the sounds of a sleek sedan like the stunning CT8. One of the options you have when getting a car is buying one new. This is advantageous if you want certain and specific features, such as a premier audio system, the latest infotainment system with connectivity, and top-notch safety equipment. With a new car, you'll also be able to customize your vehicle's look by choosing the precise exterior and interior color schemes that you want.
Regardless of whether you're getting a car used or pre-owned, you can leave our lot with confidence knowing that you're getting a solid vehicle that works. When every new or used car arrives on our lot, it's put through a rigorous inspection to make sure that it's safe and sound for driving. Our expert mechanics thoroughly check all vehicles, inside and out, to make sure they are aesthetically flawless and mechanically sound. Only when we know they meet our standards will they be posted for sale and offered to customers. If you have any questions about a car that you want to buy, our friendly and courteous staff will be happy to help you out.
HERE CAN I SERVICE MY VEHICLE NEAR ME?
When you need quality care car, you can count on us to deliver. Our service department is staffed by highly trained professionals who use the latest diagnostic tools and knowledge to properly service your car. Anything from a battery change to a major system repair or tricky diagnostics is handled with ease by our service staff. We proudly welcome everyone in the Phoenix area to use our services in , and we look forward to meeting your needs soon. Simply call with questions or to make an appointment.