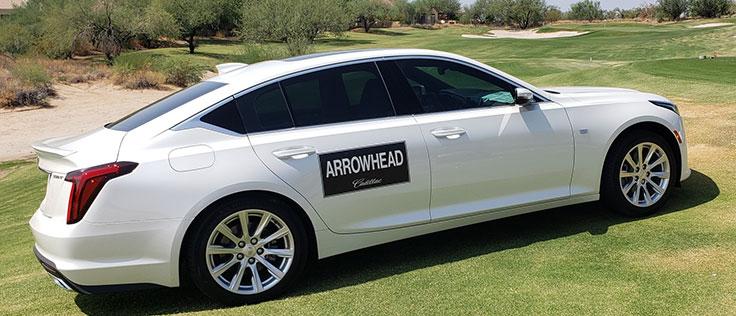 Arrowhead Cadillac is honored to serve the automotive needs of our customers in Glendale and across the area. At the same time, we are a proud member of the community, and we actively support reputable organizations that make a difference in meaningful ways. Recently, Arrowhead Cadillac sponsored the Rotary Club of Anthem's annual golf tournament.
THE ROTARY CLUB OF ANTHEM'S 16TH ANNUAL GOLF TOURNAMENT

This important fundraising event was held on September 19, 2020, at Anthem Golf & Country Club. With the sponsorship of Arrowhead Cadillac, the funds raised will be allocated to the many international and local causes that the Rotary Club of Anthem supports.
This organization is a 501(c)(3) organization that is tax-exempt. Through funds raised in 2019, the Rotary Club of Anthem provided more than $25,000 in donations to several causes. One of these is Interact, which assists a local high school with its support of the local women's shelter. Another is the Homeless Youth Connection, which has a broader reach to youths in need throughout the country.
The Rotary Club of Anthem has approximately 60 members and has been operating since 2002. In addition to Anthem, it serves Desert Hills and New River.
CONTACT ARROWHEAD CADILLAC
Would you like to learn more about our sponsorship of the golf tournament and about the other ways we support the community? Contact Arrowhead Cadillac today.