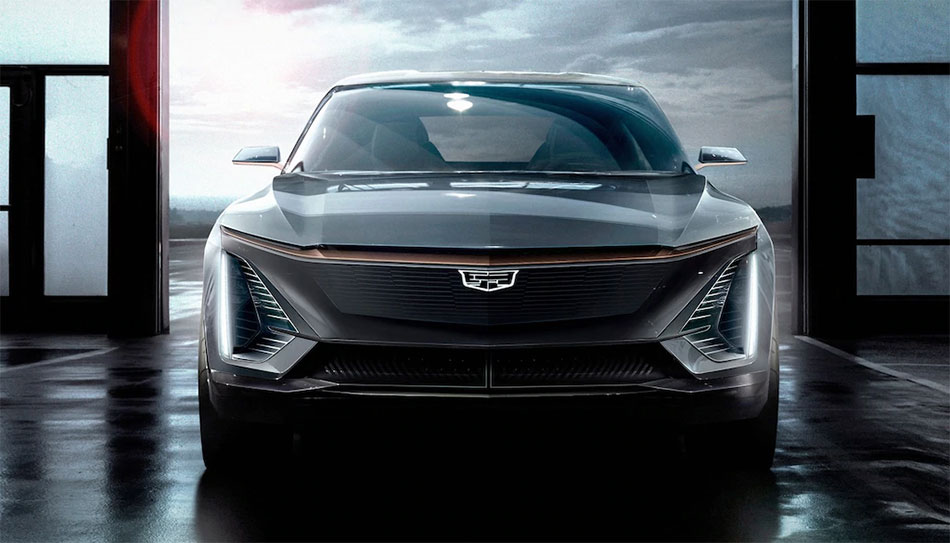 Throughout Cadillac's history, their vehicles have set new standards for excellence by introducing innovative features and technologies in gorgeous body styles. The all-new Cadillac LYRIQ took center stage in the auto industry when it debuted on August 6, 2020, and it left no room for disappointment.
We can't wait for the new Cadillac LYRIQ to go on sale in the Phoenix metro area, and we'll keep you posted about its arrival. The new SUV may arrive as a 2022 or 2023 model depending on its release date.
Some of the model's top highlights include:
Based on GM's next-generation, modular EV platform.
Will offer over 300 miles of range on a full charge1.
Fast and convenient charging options will be available whether you're at home or on the go, including DC fast charging rates over 150 kilowatts and Level 2 charging rates up to 19 kW2.
Options for both rear-wheel drive and performance all-wheel drive configurations.
Will include the latest version of Super Cruise3, the industry's first truly hands-free driver assistance feature. Super Cruise is available on more than 200,000 miles of enabled roads and includes lane change on demand.
Dual-plane augmented reality-enhanced head-up display, remote self-parking and other new technologies will be included.
The latest Cadillac user experience, showcased in a 33-inch-diagonal advanced LED screen, will give drivers vital information on an attractive display. This new display has the highest pixel density available in the automotive industry today and can display over one billion colors, 64 times more than any other vehicle in the automotive industry
A special "greeting" sequence that initiates when the owner approaches the vehicle; includes choreographed lighting and personalized settings on the interior, such as automatic climate system adjustments.
Cadillac's First Electric SUV
Cadillac has a long-standing history of producing high-performance vehicles, and the LYRIQ infuses premium engineering into Cadillac's first electric SUV. The full specs on the LYRIQ's mechanical equipment and capabilities will be released at a later date, but you can expect the LYRIQ to compete directly with other electric luxury SUVs in terms of acceleration, power, speed, and overall excellence.
Intriguing Style with Enviable Luxury
Cadillac had already released some images of the LYRIQ's stunning exterior prior to the debut. This luxury SUV brings a fresh look to the front grille that Cadillac is known for. The gorgeous grille wraps around most of the front end, and it is integrated with offset air vents and a combination of vertical and horizontal light bars. From end to end, the LYRIQ is a vision of sculpted, muscular elegance. The roof is perfectly tapered to offset the bold side haunches. The interior is beautifully modern and is loaded with high-grade materials and premium amenities.
Stayed Tuned for Details
As the arrival of the new Cadillac LYRIQ approaches, we'll provide further updates on our website. Also, please feel free to reach out with any inquiries regarding the new model prior to its official release.
1Based on initial Cadillac testing. Official EPA estimates not yet available. Your actual range may vary based on several factors, including temperature, terrain, battery age, and how you use and maintain your vehicle.
2Actual charge times will vary based on battery condition, output of charger, vehicle settings and outside temperature.
3Even while using the Super Cruise driver assistance feature, always pay attention while driving and do not use a hand-held device. Visit cadillacsupercruise.com for compatible highways and more information. Requires properly equipped vehicle, active Super Cruise subscription, working electrical system, cell reception, and GPS signal.